Bourbon Cask 7 Single Malt
Bourbon Cask 7 Single Malt
£59.50
70cl, 46% ABV
Cask 7

Ex-Bourbon Cask

3 Year Old Single Malt
Full description below.
Fast & Free UK Delivery
190 in stock

Description
Made from locally-sourced hand turned barley on the edge of Dartmoor National Park, this young whisky has been aged in a single ex-American Bourbon cask for three years, before being cut with pure Dartmoor spring water.
70cl, 46% ABV
Cask 7

American Bourbon Cask

3 Year Old Single Malt
Palate
Toffee, crème brûlée and marshmallow.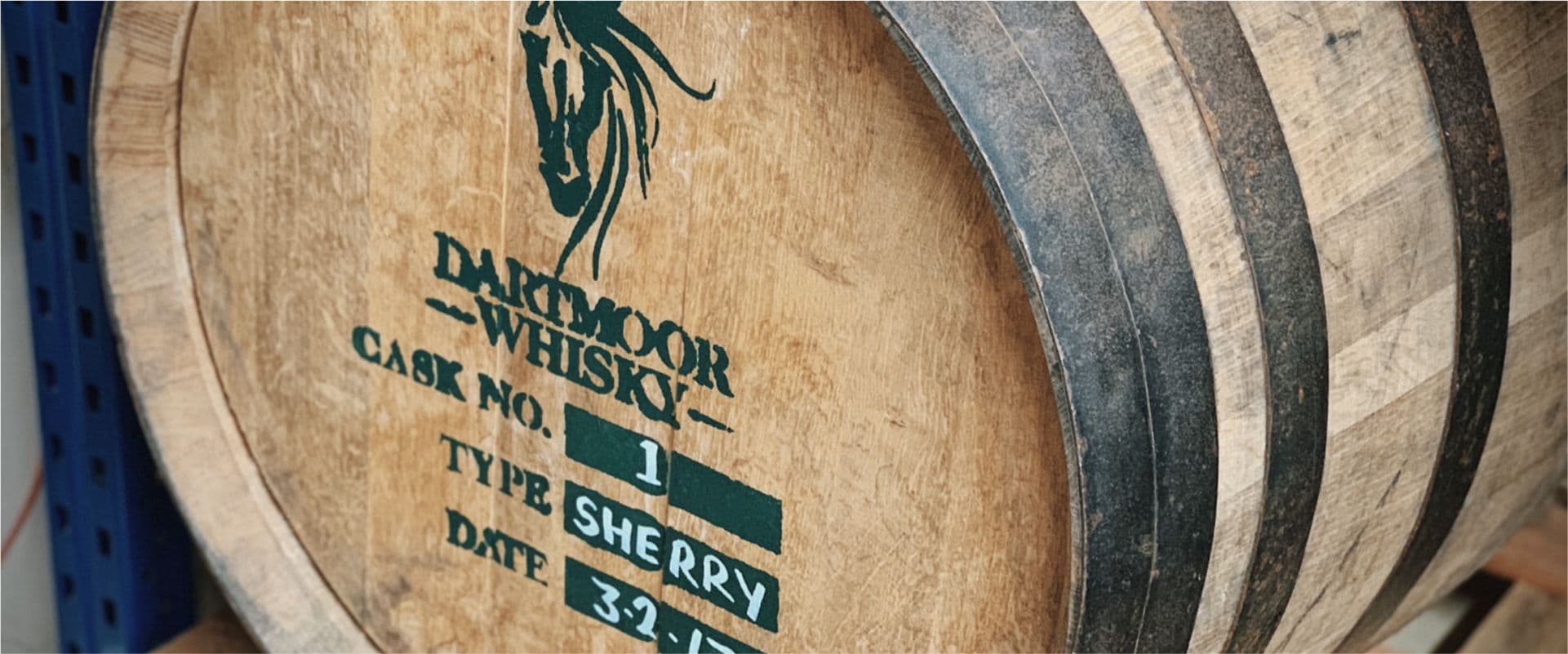 The American Bourbon Cask
This barrel is imported from a Bourbon distillery in America. The law in America dictates that Bourbon barrels can only be used once for the production of Bourbon, therefore, there is a glut of ex-Bourbon barrels in need of another life elsewhere in the drinks industry. This is why many whisky distilleries in Scotland and England buy Bourbon barrels to mature their whisky in. Some of the barrels we use are from some of the most well-known Bourbon whisky brands in America. It is also becoming more popular for beer breweries to experiment and age their beer in ex-American bourbon barrels.
Contrary to popular belief, Bourbon can actually be made anywhere in the United States, but it is heavily associated with the American South and Kentucky in particular. For Bourbon to be sold in the United States it must be produced in the country from at least 51% corn and stored in a new container of charred oak - which then becomes our special Bourbon casks.


"I'm not supposed to be drinking for the next few months but had to have a small glass of this when it turned up. This from Dartmoor Whisky Distillery is up there and it may even be the finest young whisky I've ever had!"
Matt

"Extremely pleased to receive one of the first bottles of this for my birthday - it's a really smooth whisky with a great flavour - must be the Dartmoor water!"
Kevin

Fast & Free UK Delivery
All whisky sent on a first class, signed for delivery service to Mainland UK

Small-batch distillation
We are an independent, small-scale distillery focusing on quality

Local, natural ingredients
We use barley and spring water from Dartmoor National Park


The European Agricultural Fund for Rural Development: Europe investing in rural areas.
This funding was to support our project to renovate and develop our distillery.