Our Still
Fine whisky requires a fine copper still. Not too big, or there would be less contact with the copper. A good shape to encourage vapour 'reflux', and a steady – not too fast condensing of the spirit vapours.
We have chosen a traditional 'Alembic ' still from Cognac.
Our pot still is of 1400 litres to receive a 1200 litre charge. It has been hand beaten using 11-12mm thick copper. The head, leading to the swan neck is bulbous to maximise reflux.
A central copper  'wash warmer' is incorporated, to pre warm the wash, and double the period of contact with the copper.
Our condenser operates at a rate of 50 litres per hour, ensuring a gradual condensing of the spirit vapours.
We sourced our still from Cognac Master Distiller Miguel D'Anjou who is the third generation distilling fine cognac from his farm near Pons, in the Cognac region of France.
Commissioned by his grandfather in 1966, our still lay dormant since being decommissioned in 1994 when the family installed two larger stills.
Now fully refurbished, when you visit our visitors centre, you can see our still trickling with the finest 'water of life' that will in time develop to be beautifully smooth Dartmoor Whisky.
Time lapse of us installing the still below.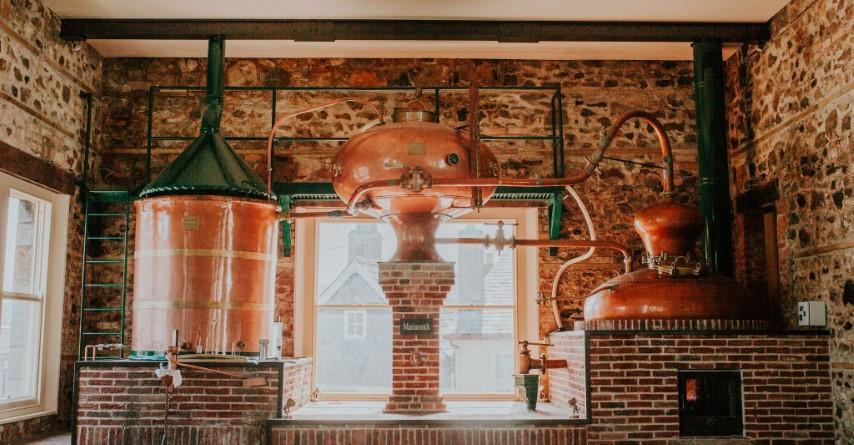 Dartmoor Whisky is now available


The European Agricultural Fund for Rural Development: Europe investing in rural areas.
This funding was to support our project to renovate and develop our distillery.