First Release Ex-Bourbon Cask 5 Single Malt
First Release Ex-Bourbon Cask 5 Single Malt
£139.50
70cl, 46% ABV
Third Distillation
Cask 5

Ex-American Bourbon
Full description below.
Fast & Free UK Delivery
79 in stock

About this whisky
Our third ever distillation led to this stunning three year old whisky. Distilled in our Alembic copper still and aged in a single American Bourbon cask before being cut with pure Dartmoor spring water. This is the first ever expression of our American Bourbon cask aged whisky and is signed by our Master Distiller, Frank McHardy and both founders.

Please note: There is limited availability left from this cask. Bottles purchased from now will be signed but not numbered.
70cl, 46% ABV
Third Distillation
Cask 5

Ex-American Bourbon Cask
Palate
Toffee, crème brûlée and marshmallow.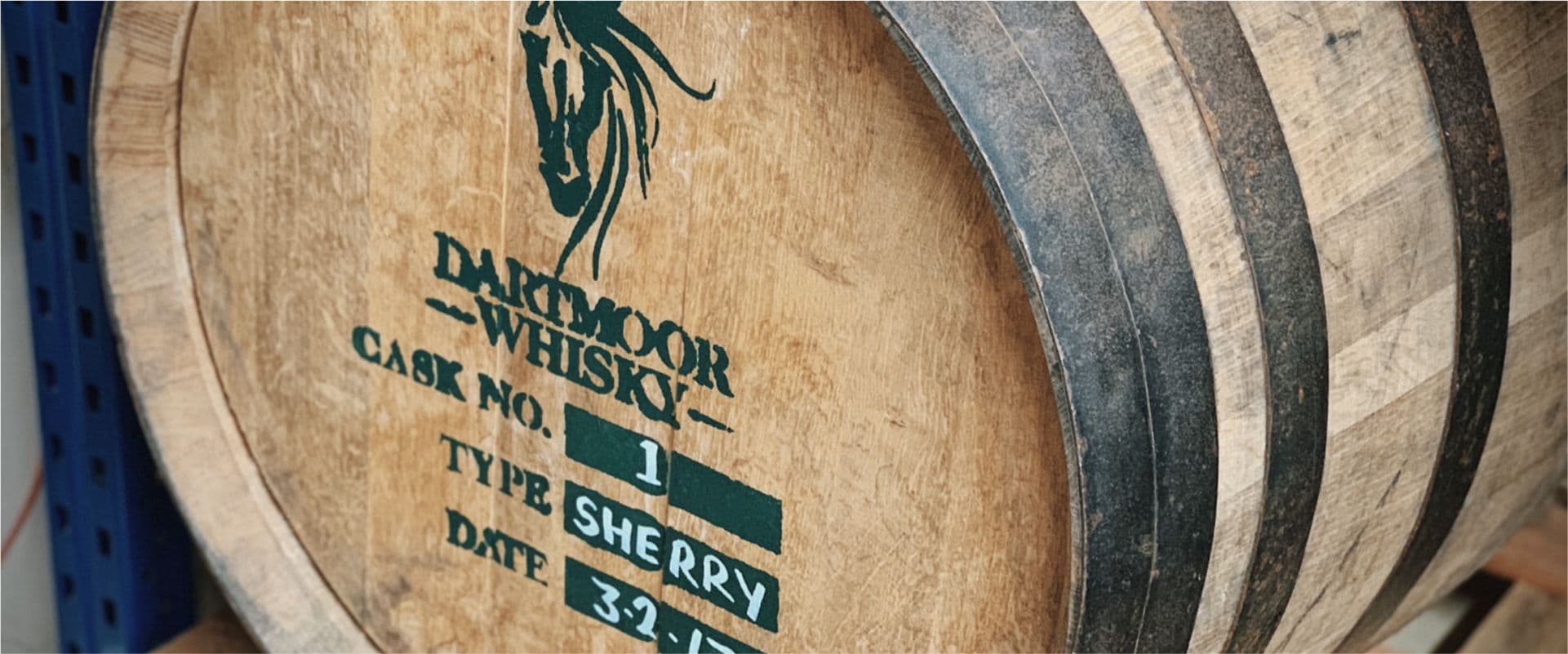 The American Bourbon Cask
This barrel is imported from a Bourbon distillery in America. The law in America dictates that Bourbon barrels can only be used once for the production of Bourbon, therefore, there is a glut of ex-Bourbon barrels in need of another life elsewhere in the drinks industry. This is why many whisky distilleries in Scotland and England buy Bourbon barrels to mature their whisky in. Some of the barrels we use are from some of the most well-known Bourbon whisky brands in America. It is also becoming more popular for beer breweries to experiment and age their beer in ex-American bourbon barrels.
Contrary to popular belief, Bourbon can actually be made anywhere in the United States, but it is heavily associated with the American South and Kentucky in particular. For Bourbon to be sold in the United States it must be produced in the country from at least 51% corn and stored in a new container of charred oak - which then becomes our special Bourbon casks.

"I received my bottle of Bourbon cask last week and sampled it with a couple of friends (I think whisky always tastes better when shared with friends!). Anyway, we loved it, very smooth, with vanilla and toffee notes. A lovely way to finish off an evening, thanks, I am sure I will be ordering more. P.s. The T shirt is very good quality too!"
Brian

"A bit of fruity new spirit on the nose and quite a light taste, with some very nice subdued oak flavours coming through. A touch of prunes and a nice dry finish. Tastes young but not at all harsh, so very enjoyable now and I'm sure it will mature into an excellent whisky."
Nick Moyle, The Independent/The Scotsman

Fast & Free UK Delivery
All whisky sent on a first class, signed for delivery service to Mainland UK

Small-batch distillation
We are an independent, small-scale distillery focusing on quality

Local, natural ingredients
We use barley and spring water from Dartmoor National Park